Rail Baltica Receives EU Approval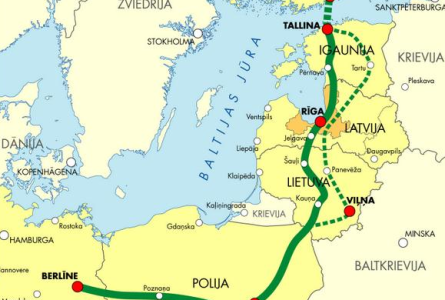 European Union member states have unanimously approved investment for the Rail Baltica project that will introduce a high speed rail connection between the three Baltic states of Lithuania, Latvia and Estonia to Poland and Western Europe. 
The project, which is expected to cost €4 billion, is the largest ever transport investment by the European Union. 85% of the funding is to come from EU, the remainder from the individual states.
The first phase of the project will cost €540 million with the construction of the new railway to begin in 2018.
Finland Connection
An undersea connection from Estonia's capital Tallinn to the Finnish capital Helsinki has been touted in the past. However, this is likely to be some time away due to the cost involved. The 50 km tunnel has an estimated cost of up to €13 billion and earliest estimates of a realistic opening date are well after 2030.
The tunnel would create a direct route between Finland and the Baltic states, where as currently a rail route must pass through mainland Russia.
Lithuania to Poland
Rail Baltica is set to operate from Kaunas in Lithuania this year connecting to the Polish border. The cost of this connection has reportedly been €380 million.