Donetsk Airport Destruction, 2014 in East Ukraine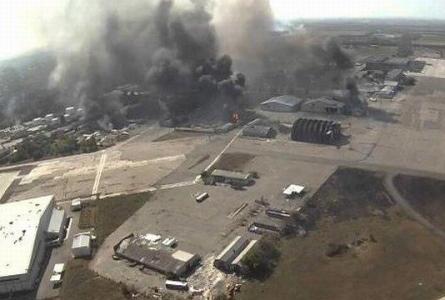 The date is 14th May 2012. In three weeks time the Ukraine, along with it's neighbour Poland, will host Europe's largest football tournament.
President Viktor Yanukovych, opens the new Altcom built terminal at Donetsk airport to huge fanfare. Originally built in the 1940s and rebuilt in 1973, it is now set to become a significant international airport, with the potential to open Eastern Ukraine up to the world.
With seven floors and costing €600 million, it has a capacity of 3,100 passengers per hour, substantially lifting potential annual passenger numbers over the 829,300 passengers it carried in 2011.
2012 will see airport passenger numbers pass the one million mark, with 1.11 million in 2013.
The opening of the airport is a source of national pride to a country, and specifically the city of Donetsk, that will play a pivotal role in hosting many of the biggest matches of Euro 2012.
All of Europe and the world's eyes will be on 'The Donbass Arena' in Donetsk. It will be host to footballing powerhouses such as England, France, and of course the Ukraine in the group matches. The eventual winners, Spain will beat Portugal in penalties in the semi-final at this very venue.
Despite initial worries of hooliganism and racism, the city is receiving a lot of good publicity, especially in the UK due to its British roots. It was founded by an industrialist from Merthyr Tydfil in Wales named John Hughes, who won a contract to supply the Russian Navy in 1869. He brought many of his men with him and because of this, much of the city's early architecture, surnames and other legacies can still be seen here today. Read more about that here.
Indeed, Donetsk now being 'on the map' could attempt to attract budget airlines from all over Europe. Wizz Air would would be the first, starting flights in October of 2013. However, a lack of demand due to foreigner's difficulties in obtaining visas, led to some routes being changed or discontinued.
Donetsk was still slowly entering the mainstream radar for western tourists.
2014 and Donetsk Airport Destruction
Fast forward to November 2014 and the entire region has become a war zone, a no go area. The airport of Donetsk has gone from being a symbol of national pride, to one of Ukraine's deep divisions. It has become a battleground between separatist rebel forces and the Ukraine military.
The Donetsk airport destruction has occurred over two significant battles. The first beginning on 26th May for a couple of days, and then the 28th September which is still on going, and so far has claimed over 100 lives.
Videos from both sides claim victory, suggesting nobody has full control of the airport.
Below we show the destruction of Donetsk's newly built terminal and tower in photos. It is now a site of destroyed planes and buildings, booby traps and forces on both sides sporadically fighting to claim it. Its symbolism and strategic location have become paramount in the war.
Unless completely rebuilt, this airport will never be used for commercial purposes again.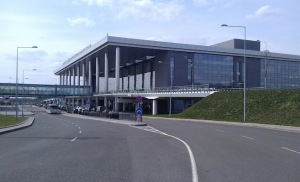 Donetsk Airport Main Terminal, 2012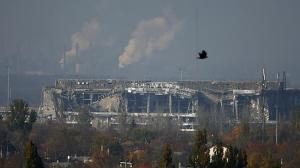 Donetsk Airport Main Terminal, 2014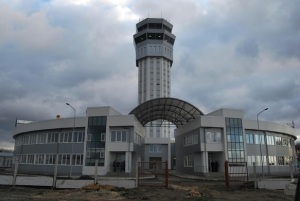 Donetsk Airport Communication Tower, 2012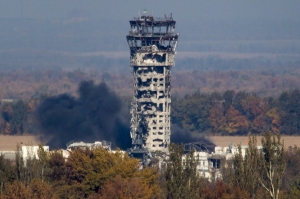 Donetsk Airport Communication Tower, 2014
Destruction of Luhansk Airport
An airport further into rebel territories, is Luhansk Airport. A lot smaller, but modern terminal here, has been all but completely destroyed in the fighting.
Now, one can only see remnants of a the building's shell.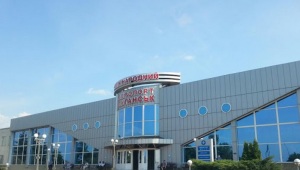 Luhansk Airport Main Terminal, 2012
Luhansk Airport Main Terminal, 2014