Five Properties in Croatia, €100,000 budget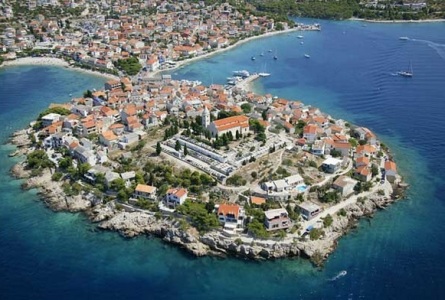 Much like the economy, Croatian property has taken a huge hit in recent years.
Whilst you still might not be able to find cheap property in Croatia, there is definitely plenty of value compared to more established parts of western Europe.
Between 2000 and 2007, Croatia saw average annual growth of 4.6% in the property sector. However, average prices are currently 30% down on their 2007 peak. The global financial crisis had a devastating effect on the economy, which has been unable to drag itself out of recession since 2009.
Only now, a year after joining the European Union are green shoots of growth beginning to appear. Next year the country is due to receive money from the European Structural Development Fund, which will give a much needed boost of infrastructural projects, and with it, added jobs and spending.
Tourism remains a hugely important element to the economy, and foreigners are in many areas propping up the real estate market.
Property in popular coastal cities such as Dubrovnik, Split and Rovinj have been relatively buoyant with German and Austrians buyers still flooding into the market. The two countries make up well over half foreign buyers market alone.
Property in many parts of the Istria peninsula in the north of the Adriatic for example, is said to be as much as one third foreign owned.
Ease of Buying
Croatia has simplistic reciprocal policy for foreign buyers. If a Croatian person can freely buy a property in one country, citizens of this country can also do the same in Croatia. Naturally, this now covers all EU citizens, but around half of US states also have reciprocal deals with the country.
If your nation falls outside one of these reciprocal deals, ownership can be very costly. A business must be set up with a proven revenue stream and this will largely put off all but the very wealthy.
New Europe Investor has picked out 5 properties in Croatia at just over €100,000, covering the more popular tourist parts of the country.
---
Split - €109,000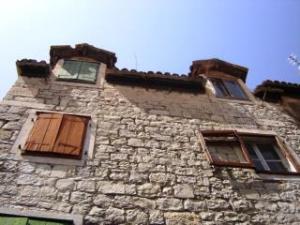 Split is the second largest city in Croatia. Lying on the Adriatic, it is centred on the Roman Palace of the Emporer Diocletian. Conveniently this two bedroom apartment, being only a couple of hundred yards away, has a direct view of it. The apartment may require a total renovation, but is spacious at 70 square metres and is split over two floors. 50 metres on the first and 20 metres on the second.
---
Dubrovnik - €109,000
New Europe Investor would have loved to find an apartment in the Old Town of Dubrovnik for €100,000. However property here would smash any such budget. However, this apartment is 7 km away in the suburban fishing town called Nova Mokosica. It was renovated in 2011 and has a wonderful view of the water below. With two bedrooms and 60 square metres of space, it might not be Dubrovnik, but is a short drive and would make an excellent holiday home.
---
Korcula - €109,000
No list compiling Croatian properties would be complete without covering some of its' beautiful islands. Korcula is one of the larger ones with a population of around 16,000. The hottest property in Croatia, especially for tourists is coastal property with close proximity to the beach. At a distance of only 70 metres to the water, this two bedroom 57 square metre property is just the ticket. Isolation and transport are important factors one must consider when purchasing island properties.
---
Rovinj - €100,000
Rovinj is a small but beautiful city of 14,000 people on the Istria peninsula. Very popular with tourists and property is relatively expensive here. However we have found a small one bedroom apartment in the city centre. On the famous Cerera Street, full of shops, bars and restaurants, this 37 square metre flat offers everything in terms of comfort convenience.
---
Krk - €105,000
Krk was for a long time thought to be Croatia's largest island, but recent measurements show the neighboring Island of Cres to have a larger surface area. Krk sits in the Bay of Kvarner in the north of the country and just south of the Istria peninsula. The property here is a small but pretty house of 80 square metres and with 154 square metres of land. It could do with a little bit of work inside, if one wished to modernise it but is perfectly habitable as it is.
---
The properties we show here can all be found on Real Estate Croatia.
We are not affiliated to this website or any agent whatsoever. We understand, for those looking for really cheap property in Croatia, there are many better bargains than shown above.
This list was compiled for people who are perhaps interested in a second home in the tourist hot spots of the country.
If you have any questions, get in touch with New Europe Investor. We will gladly do our best to assist.