Estonia Moving Closer to a Cashless Economy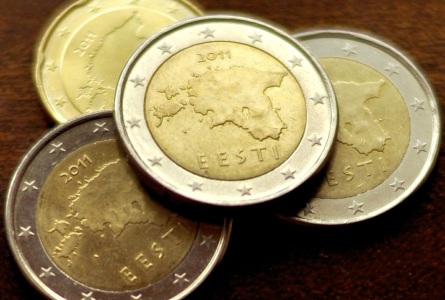 With Estonia's early adoption of online banking in the 1990s, the country is rapidly moving towards a cashless economy. 
By 2010, the majority of transactions in Estonia were already made by means other than cash. Only two years ago, Swedbank CEO, Priit Perens, made the prediction that by 2030, Estonia will have practically replaced cash as a medium of transaction.
He said that if the economic situation remained positive, there were few barriers, apart from a form of 'protest'.
Today, 700,000 card payments are made in Estonia every day, three times the amount of 10 years ago. It currently represents 75% of all transactions in the country. Cash withdrawals are also declining, falling 35% in 10 years.
E-Society
Estonia is benefiting from a growing reputation as an 'E-society', where many government functions are conducted online. Booking of medical consultations, paying taxes and even voting in general elections can be carried out online, all with huge uptake.
The rise in the cashless economy is part of this constant push for the Estonia branded, 'E-Society'.