Concerns for Polish Banking System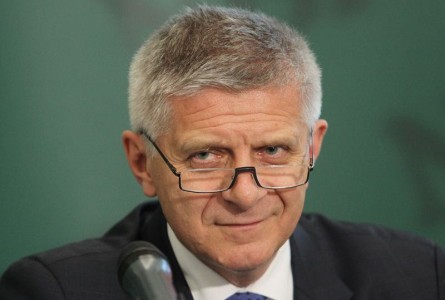 The head of the National Bank of Poland, Marek Belka has said the Polish banking system could be weakened if the Law & Justice policy of bailing out Swiss franc mortgage holders goes ahead. 
The comments show early evidence of conflict between the central bank governor and Poland's new ruling party.
Law & Justice (PiS) want to launch a significant monetary stimulus believed to be as much as €80 billion to boost economic growth and increase wages. Belka has said that change in the bank's mandate would require a change in the constitution and would conflict with European Union Law.
"All of the recently presented ideas from Law & Justice increased the uncertainty around the stability of policy making in Poland," Erste Group analysts wrote in a report on Monday.
Law & Justice's victory in the election on Sunday is likely to be enough to give the party a majority in the 460 seat lower chamber in Poland.
Belka's term as head of the National Bank of Poland is due to end during the middle of next year.