Budapest Airport Passenger Numbers up 14% in February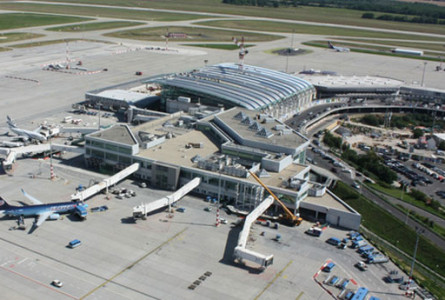 Passenger numbers at Liszt Ferenc, Hungary's largest airport in Budapest were up 14% for the month of February compared to the same month last year. 
683,000 people used the airport last month according to the airport's operator.
1.385 million people used the airport in the first two months of this year compared to 1.2 million for the first two months of 2015.
In addition to passenger numbers, cargo weight grew at the airport to 7,246 tons in February, representing a 4.7% increase.
2015 saw passenger numbers at the capital's airport at 10.3 million, a 12.5% increase on the previous year and the highest ever recorded. The number of passenger using the airport in 2014 was 9.15 million.