Rail Baltica, Kaunas to Polish Border Launches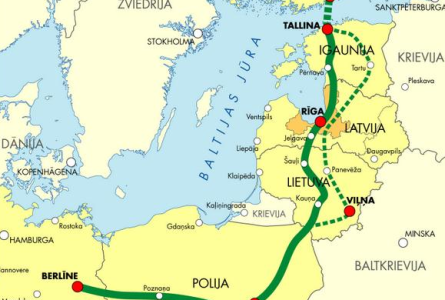 The length of track on the Rail Baltica line between Kaunas and the Polish border is to open today. 
The Rail Baltica project is a vision to launch a railway line between the Baltic countries and Warsaw, Berlin and the rest of Western Europe. It is built using a European gauge railway network, as opposed to the Russian gauge system currently in use in the Baltic countries.
Lithuanian Prime Minister, Algirdas Butkevicius is attending the opening ceremony today at Kaunas Railway Station with the European Commissioner for Transport, Violeta Bulc also attending.
The Lithuanian Prime Minister is now looking to Poland to speed up the reconstruction of the rail link from Bialystok to the Lithuanian border, so the track can be put to use. He said that he has asked the European Commissioner for Transport to encourage Poland to invest in the segment of track.
Proposed plans for the Rail Baltica project include an underwater link from the Estonian capital, Tallinn to the Finnish capital, Helsinki.