Rail Baltica Fully Operational by 2025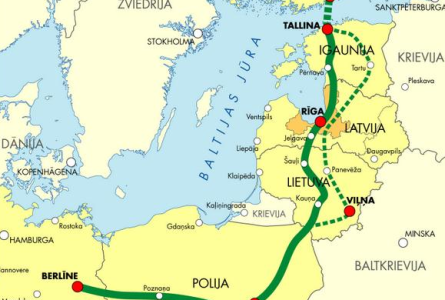 According to the head of the Rail Baltica project, trains will be running from Tallinn through to the Polish border by 2025. 
Baiba Rubesa, who heads the board of RB Rail, the company set up to oversee the project, recently told journalists the planned date of completion.
However, a high speed link to Berlin may take longer as contracts for this element of the route have yet to be signed. Rubesa said that it would take five years to construct the track on the Polish side to reach Berlin. She added that Poland must become an 'active member' of the Rail Baltica project for this to happen.
The eventual dream of the Rail Baltica is to link the Finnish capital, Helsinki with Berlin and the rest of Western Europe. A very expensive and unlikely undersea link from Helsinki to Tallinn would be required to complete this.
The project is receiving significant funding from the European Commission.