Poland the 'Green Island' of Europe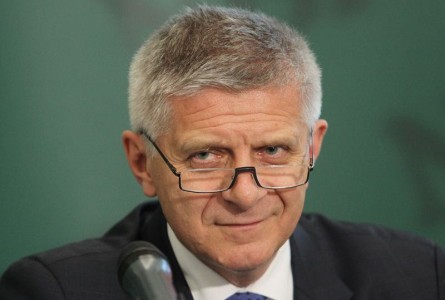 In his update to the Polish parliament, the head of the central bank, Marek Belka has called the country 'a green island' of growth in Europe. 
He stated that growth is projected at 3.6% this year, and reminded the Sejm that Poland avoided recession even throughout the financial crisis.
He added that the comfortable economic situation in the country has meant that the central bank has not had to make any drastic decisions. He said inflation is 'surprisingly low' and that faith in the zloty remains intact.
Swiss Mortgages
In comments regarding the ongoing Swiss mortgage problem, he called it more of a political controversy with elections coming later in the year, than a macroeconomic headache.
The government has proposed a currency conversion to help a small portion of mortgage holders. Opposition party, Law & Justice has a more radical solution, converting and bailing out all holders at the expense of the banks.
Law and Justice is currently ahead in the early polls in the general elections with Civic Platform struggling to gain momentum in the attempt to win a third term in power.
Marek Belka's six year term as the head of the central bank is due to end in June 2016.