Poland's CB Governor Being Tipped for EBRD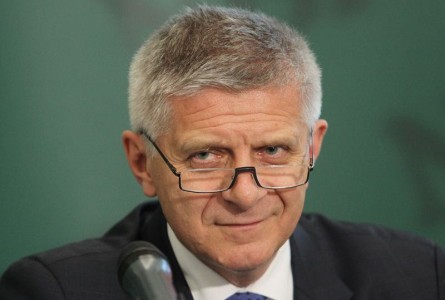 Polish newspaper, Puls Biznesu has reported that the country's Law & Justice party will support Poland's current central bank governor for the position as head of the European Bank for Reconstruction and Development. 
Reports in Poland suggest that he is considering putting himself forward for the position.
Law & Justice leader, Jaroslaw Kacynski aired his support stating, "the key factor is that a Pole could take such a important and prestigious position, and the fact that only the current president of the central bank gives Poland any chance in the race."
The current head of the EBRD is Suma Chakrabarti, whose four year term is expiring in July. This is only two weeks before Belka's tenure at the central bank is due to finish.
Marek Belka briefly held the position of Prime Minister of Poland in 2005.