Czech Tourism Up Over 8% in First Three Quarters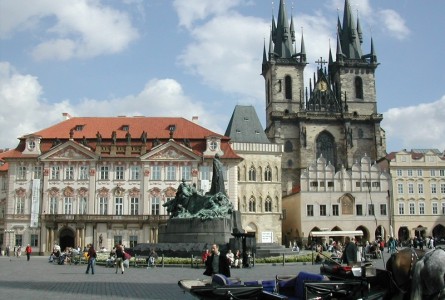 In the first three quarters of 2015, the number of foreign tourists visiting the Czech Republic totalled 21.1 million, according to data from the Czech Statistical Office (CSU) and the agency for Czech Tourism. 
The number represents an increase of 8.3% compared to the same period last year.
Just over half the tourists were day trippers from neighbouring countries. Nearly two thirds of the visits over the year so far were to Prague.
Asian visitors have jumped significantly in the first nine months of the year compared to the same period last year. The increase in Chinese tourists was 40.1% with South Korea showing an increase of 35%. On the other hand, the number of Russian tourists over the same period dropped by 37.9% according to the data.
There have been a number of major sporting events in the country this year that have contributed to the numbers. The World Ice Hockey Championship was held in Prague in May, and the following month the country held the European Under-21 Football Championship.
Finally, Czech tourism numbers have been helped by the fact that the city in Western Bohemia, Pilsen, is currently the European Capital of Culture.