Czech Economy Expands Nearly 1% in Second Quarter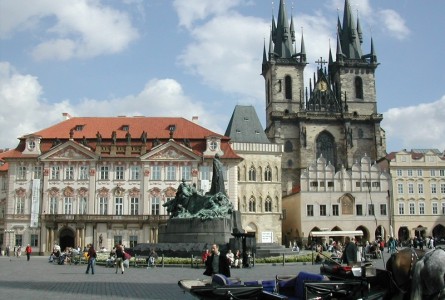 Czech GDP expanded by 0.9% in the second quarter of 2015, sensationally beating forecast expectations of a fall of 0.2%. 
First quarter growth in 2015 was a record 2.5%.
The results mean a 4.4% growth in GDP for the year to June, one of the best in the European Union.
An economist at UniCredit was keen to point out to Reuters that the record rise in the first quarter was generally down to technical factors that included excise collection from tobacco.
Additionally for 2015, numbers are being boosted by a record inflow of EU funds for projects to be completed this year.
The Czech economy is hugely reliant on the export of cars and electronics but growing household spending is now contributing to the impressive numbers.
Currency Pressures
However, the impressive numbers will put further pressure on the Czech koruna that the central bank have been keeping artificially low since July of this year by intervening in the markets. The frequency and levels of intervention are not being disclosed by the central bank.
The policy of keeping the currency at 27 to the euro is not supported by the country's president, Milos Zeman, who has openly said that the policy is damaging to Czech citizens.
With growth in the Czech Republic back at levels not seen since before the financial crisis, there will be increased speculation against the exchange rate commitment, according to Michal Brozka, chief analyst at Raiffeisenbank.