EU's Largest beneficiary of Structural Funds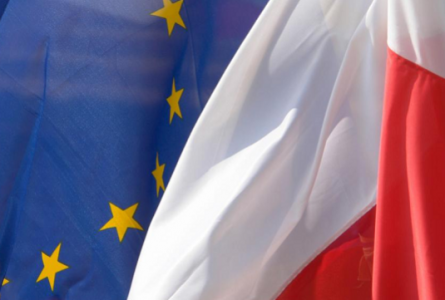 Since Poland's accession to the Euro zone in 2004, it has seen GDP per capita increase from 40% of the EU average to a much healthier 70%. During the economic crisis, whilst many of the established nations were seeing drops in output, Poland was rapidly catching up, seeing no lower than 1.6% annual output growth and up to a very healthy 5.1% in the years starting in 2008.
It is said that 1% of Poland's annual GDP growth alone can be directly linked with the various structural funds the European Union has issued to the new accession countries. Poland has received more per head of population than anyone else.
It is sometimes a controversial policy in many of the established nations, where governments and European Union representatives have been accused in their home countries of handing out already hard pressed taxpayers money.
There have been accusations of inefficiency, waste and even embezzlement associated with the funds adding fuel to the opponents' arguments.
Proponents of the policy highlight these funds are a necessity in order to reduce the large regional disparities between the west and the east.
Many of the projects are infrastructural, such as the A2 road linking Warsaw and Berlin, seen as an essential element in linking Poland back into mainstream Europe.
The funds, can be split largely into three broad groups:
The European Regional Development Fund (ERDF) which focuses on regional development, infrastructure, economic change, jobs and environmental protection.
The Europe Social Fund (ESF) which looks at enhancing the employment access and participation in the labour market.
The Cohesion Fund which is a more Europe wide fund targeting areas within nations that have output less than 90% of the EU average.
In the previous round of structural funding, 2007 – 2013, Poland received €67.3 billion. With this the following was achieved; The building/improvements of nearly 6000km road network, training of 6.7 million people, the improvement of urban transport benefiting 3.2 million urban dwellers, and 600 research and development projects.
May 2014 marked the finalizing of budgets for the 2014-2020 round of structural funding. Poland will receive €77.6 billion over this period, an increase of 14.4%.
A variation in this round of funding is that 40% of it is being put into the controls of local government compared to previously to 25%. This highlights the element of trust put into Polish institutions since the accession back in 2004.
The money is being dispersed thus; €51.2 billion for less developed regions, €2.2 billion for Mazowiekie (region containing Warsaw now representing 90% of GDP per capita for EU-27), €23.2 into the Cohesion fund, €700.5 million into European Territorial Cooperation and €252.4 into Youth Employment Initiatives.
Areas highlighted for biggest focus in Poland include the Eastern regions; Lubelskie, Podkarpackie, Podlaskie and Warminsko Mazurskie. These regions, bordering Belarus, Lithuania and Ukraine perhaps unsurprisingly have fallen behind and are therefore earmarked for greater levels of investment. In some cases twice the level given to other regions. So the building of road and rail networks, business and industrial parks, research centres are likely to help bring Eastern Poland back in line by the end of the decade.
Projects that are highlighted include the provision of broadband in every home in Poland by 2020, focues on Small/Medium sized enterprises, and a huge topic in the region right now, increasing energy efficiency.
As mentioned, Mazowiekie has changed status and is already on the road to not requiring the same levels or types of investment. The private market can take care of a lot of this now, highlighted by the amount of office space being made available in Warsaw.
Whilst Poland is still a long way behind all Western European economies, the structural funds are setting the country and others, on a path for rapid development.