Blackrock Emerging Europe (BEEP)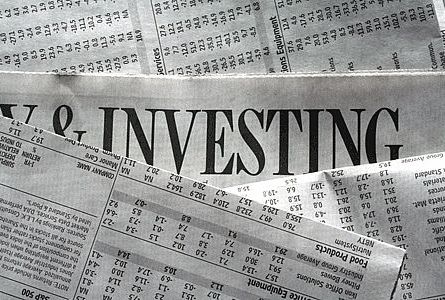 In this, the first 'Fund Watch' article, we are going to look at funds that are primarily exposed to Emerging European Markets.
This article will focus on a Global Emerging Market Fund (GEM), more specifically, the UK Domiciled Blackrock Emerging Europe (BEEP). We have chosen to look at Blackrock for two reasons; firstly, in 2013 shareholders voted for a substantial change in investment guidelines and objectives following a number of years of poor performance and renamed it from its previous 'Eastern European Trust'. This re-brand and more importantly, changing of investment strategy allowed much greater flexibility in how the fund was run, more about that later. The second reason for choosing Blackrock Emerging Europe (BEEP), is that at the time of shareholder vote, Russian exposure made up over 60% of the fund market capital, Turkey and Poland made up 21% and 8% respectively with 10% to others and cash reserves.
Launched in November 1994, the fund is currently run by Sam Vecht and David Reid, both with Blackrock from 2000 to 2005 respectively, whilst Neil England is the board's chairman. It is a close ended investment company and its benchmark is The MSCI Emerging Europe 10/40, a standard benchmark for Emerging Market Funds in Europe.
The shareholder vote to re-brand and change the investment strategy has made a huge difference to the funds basic characteristics. Firstly, the number of holdings was reduced from 45 to 28 increasing the average stock from 2.4% to 3.7%. An allowance was made for gearing within the fund to take advantage of short term opportunities. Previously the fund had been constraints due to guidelines in the initial investment policy whereas the removal of this allows for a more proactive, ideas based approach. The last major change was that the performance fee was replaced with a 1% annual management charge of market capital.
Since these changes were implemented, a lot has happened in the region. Ukraine has had a change of power, Russia now controls Crimea with a smoldering situation that is having an impact on business in Russia, its relations with the rest of Europe and the World, and the Russian currency and its equities are suffering heavy falls.
How has the fund performed through these tough conditions? The answer predictably, is that it has not performed well and the recent official summary update certainly points to the Russian crisis as a primary rationale, specifically pointing to President Putin and President Poroshenko not attending talks in Minsk, Belarus earlier in the year. However, managers Reid and Vecht also touch on Russian sanctions and weaknesses in Turkey, pulling back performance of the fund.
At the time of writing, it priced at 235p, down 17.14% in the year to date, due to the Russia's exposure it has fallen short of its benchmark also. The range of the fund has been 201-291p in the year to date showing the volatility of the region.
On a positive note, the fund has seen fundamental changes. Firstly, technology, now makes up a large chunk where previously it was almost non-existent.  A large investment was made into Yandex; a Russian search company who attained a contract from Apple looking for new search technology. Also, exposure to Russia has decreased significantly to around 40-45% because of a fall in equities and currency values and a sell off of Russian equities for replacements within the fund. For example the fund invested into Romania's second largest bank, BRD Groupe Société Générale.
Stock valuations are under six times price to earnings ratio, the same as in 2008 when the crisis was at its worst. Blackrock have issued a statement saying it is in compliance with all of the sanctions placed on Russia thus far. Therefore assuming the situation with Russia does not deteriorate further, someone investing for the long term might argue Blackrock Emerging Europe (BEEP) offers excellent long term value.